Portfolio: Headshots & More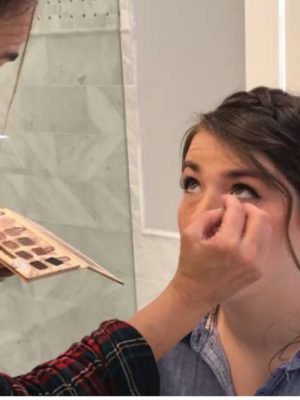 Lisa is a headshot and makeover specialist with a keen ability to bring out an individual's  inner and outer beauty through the art of hair and color.
Lisa developed, wrote and produced a column for Smart Woman Magazine in 2001-2002 and for Harford's Heart Magazine from 2010-2014 called "The Style File." Each month, Lisa would collaborate with photographers, make-up artists, and personal stylists and give a make-ov
Along with Debbie Federico, Lisa started the Fox 45 Monday Morning Makeover segment in 2000 and were the on-air personalities each week until November 2003. Lisa was the key hair stylist for the makeover show.
Lisa is also a HMUA (hair and makeup artist) who does professional makeup & hair styling for business/corporate headshots and for model and actor publicity shots.